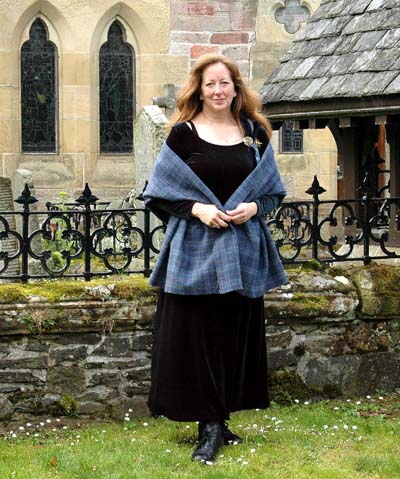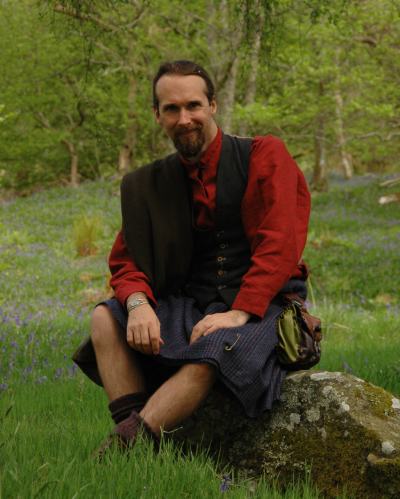 The Outlander tour of Scotland created by fans for fans of Diana Gabaldon's Outlander novels. When we first developed the tour we held an online survey for Outlander fans: What would your ideal Outlander tour of Scotland look like? The Jamie and Claire Tour is the result. The tours have developed to include Starz locations and off-book, second-visit tours, delving into the depth and majesty of Scotland.
Welcome home Outlandish Spirits!
~ In the footsteps of Outlander 2024 ~
It's time to sign on to...
Outlander Tours of Scotland 2024
And Off-Book Tours...
What Makes the J&C Tour special?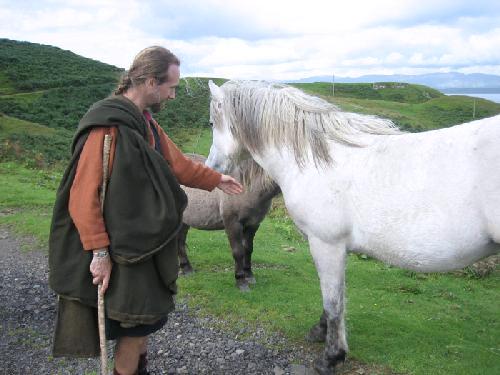 Your two expert guides are long-term Gabaldon fans
One guide is a traditional Highland Storyteller (to Clan Maclean)
You'll meet real Highlanders and stay in their homes
These are small group tours - maximum of 7 guests
You'll spend more time in nature than in a vehicle
Our attention to detail
Our itinerary is suitable for both Outlander fans and their non-Outlander partners
Couples can arrange to have a traditional Highland Handfasting wedding or renewal while on tour See Scottish Handfasting (new window)
That's what we think; our guests describe our uniqueness by:
"The care and thought that you both put into it was evident from the start" Gina Tisell, 2015 see the full quote
"... Sharing your very beautiful country with me in a way that really touched my heart." Elaine Gabriel 2014 see the full quote
"...To see the non-tourist version of the country." Mike Stinson, 2013 see the full quote
What's it like on the Tour - the video
This video is from 2014, before Starz Outlander first broadcast, so doesn't cover the TV sites now included. The tour is always developing!
The exact itinerary changes each year, but you'll get a good idea of the tour from the video.
Jamie and Claire Tours ~ General Description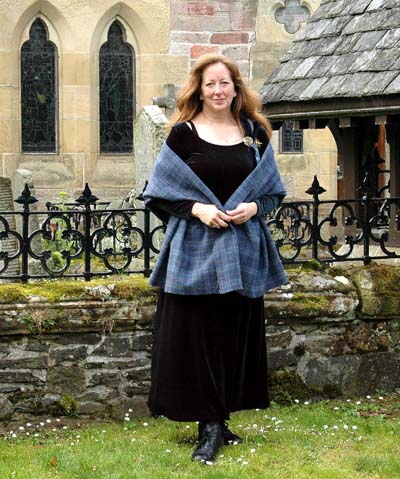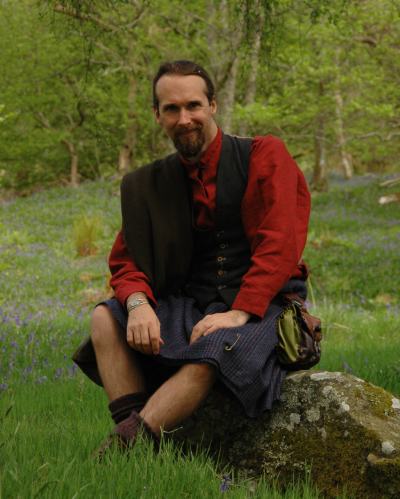 See Scotland with your feet firmly on terra firma!
...not just whipping by you through a vehicle window.
Hello. We're Samantha & Scot and we've been great fans for almost two decades of the Diana Gabaldon Outlander novels. Since the inception of our Outlander tours over a decade ago, we've travelled throughout Scotland & France to find the best places to let you 'experience' the adventures and the land of Jamie and Claire. We've been visiting locations for many years that are now used as Starz filming locations.

Since the TV series was launched, we've been offering Starz Outlander tours too, taking guests to locations used in the filming.
W e think the Jamie and Claire Tour of Scotland is as close as you can get in a week to the lives of the two heroes. Because we limit the amount of time in the vehicle, you'll have more time with your feet on terra firma to experience the paths and hills of the Scottish Highlands. We will witness parts of the battle and pay our respects to the fallen at Culloden Battlefield. We'll look for the elusive Stone of Craigh na Dun that brought Claire into Jamie Fraser's life. We'll visit a Private "Lallybroch" Estate very much like the book's description and search for Nessie on a Loch Ness Boat Trip or you may wish to try your skills at Pony/Horse Trekking. We'll stay in some traditional accommodations of the Highlands and meet the locals. We'll visit the romantic wee chapel like the one Claire and James Alexander Malcolm MacKenzie Fraser were joined in a traditional Scottish Handfasting marriage. There will be time for traditonal Celtic music, Gàidhlig words and phrases and Storytelling of the 18th century with a genuine Highland Storyteller as one of your guides.
We are long time devoted Jamie and Claire fans and have created experiences that best reflect the atmosphere of their adventures and life in the 1700s.
We've chosen the locations and experiences closest to the first 3 books in the Outlander Series by Diana Gabaldon. However, these are places that will appeal to everyone interested in the magnificence of Scotland. Walking is essential to the pre-scheduled group tours, as we leave the vehicle at each destination and put on our walking shoes and enjoy the beauty around us.
The search for Claire & Jamie is on as you join us in an adventure of a life time.
For our even more adventurous or returning guests (aka Outlandish Alumni), we have non-Outlander tours such as "The Romantic Borders", "Journey To The Western Isles" and Custom Tours which can be any part of Scotland, or a combination of Outlander locations with other places.
The Fuller Uniqueness Quotes From Guests
"It was my first time on a tour, and I really enjoyed not having to worry what we were going to do or where we were going. Every day was a new adventure. The care and thought that you both put into it was evident from the start... I was content to know I was just in the moment, a first for me as I like to be in control. Walking in Claire and Jaime's footsteps was an eye opening experience; Now I will reread the books with a new perspective." Gina Tisell, 2015
"Thank you for sharing your very beautiful country with me in a way that really touched my heart." Elaine Gabriel 2014
"To say that Scot is a "tour guide" is like saying that the Louvre has some pretty paintings in it. Scot is one of only two official storytellers connected to the Clans of the Highlands, himself holding the position of Seanachaidh for Clan MacLean. His bio, however, does not begin or end there: he's an historian, a musician and a human being with such an intimate knowledge of place, that it seems every blade of grass and every bend of trail recognizes his footfall as he steps quietly in the landscape – and steps into and out of time as he speaks. He's as well-versed in contemporary concerns as he is with those of centuries past, and the tales he can weave together from these various threads are as rich in texture as the plaids he wears." Loreen Costa 2014
"I showed my photos [of Scotland] to a woman here at work who grew up there, and goes back often. She said she didn't recognize much of what I showed her, and that Scotland Vacation pics she's seen always look the same. She congratulated you both for conducting this tour, and us for having taken the effort to see the non-tourist version of the country." Mike Stinson, 2013
▴ Back to main text