Gallery / Testimonials / About Us / Tour History
Tour raison d'être
A wee story...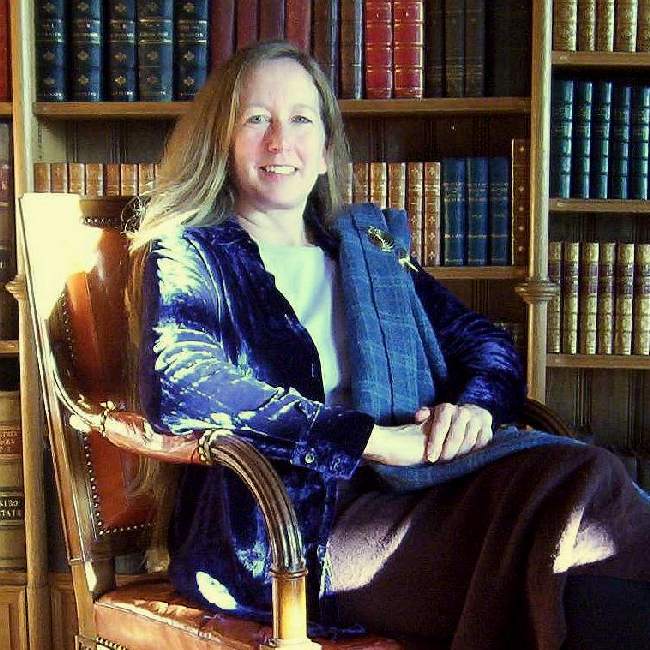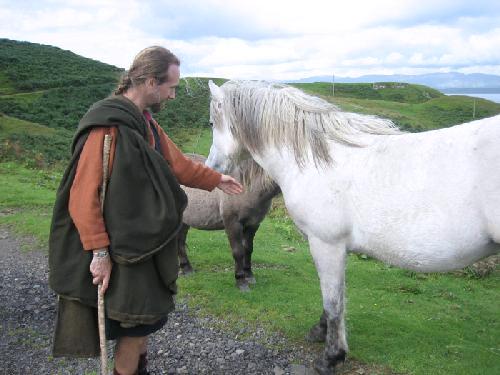 You've probably gathered by now that Samantha is a great fan of Diana Gabaldon Outlander series about Claire and Jamie Fraser. She's of Scots descent, via her father (her grandfather was James Alexander Randal MacKenzie, no really!) She's from the northeast corner of the north American continent, near Nova Scotia so the first time Sam came to Scotland, she too was an "Outlander". There, she met and married her own Highlander ("Mmmph").
During the '90s Samantha was a Professional Tour Guide in Alaska under one of the largest international tour companies. Prior to this she managed country inns and restaurants. Having conducted tours in the Northwest, New England, Ireland and Scotland, in 2004 she began planning a long-held dream - The Jamie and Claire Tour. A tour for other fans of Outlander - a Diana Gabaldon tour to let people experience Scotland as close to that which Claire found, both in the 20th and 18th centuries.
The choice of locations and experiences for the tour has been so successful that it is now frequently copied by newer tour companies, which is partly why the Jamie and Claire Tour is always developing, adding more, going futher into authenticity of experience, but its development is also because we, your guides, live in the Highlands of Scotland and love where we live, so we are always finding places new to us that we want to share.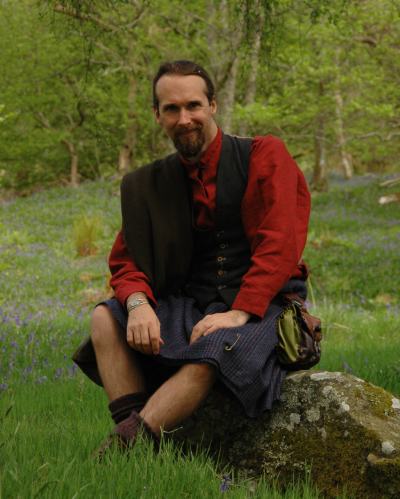 Scot is a Seanachaidh (Traditional Storyteller) of mainly Scottish history and folk Tale. He is Clan Bard for the Macleans of Duart Castle. He is a qualified trained Highland tour guide and former member of Highlands Of Scotland Tour Guides Association (HOSTGA). As a team, Scot and Samantha have been private providing tours for more than 10 years.
Here is an article by Jean Brittain of interviews with Diana Gabaldon and ourselves about Outlander for Scottish Memories magazine. Reproduced with permission.
Guest quotes & tour photos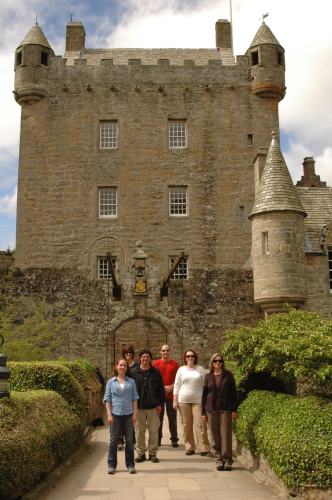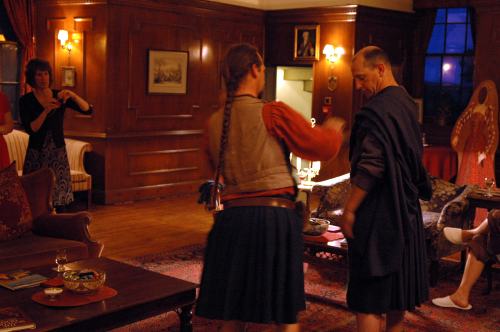 "I love reading the blog so I can relive every minute of the trip. What an amazing time. Truly one of the greatest weeks of my life. Pony trekking, hiking, private castle tours, walking the Royal Mile....I can't pick out a favorite part, because it's all my favorite. We have so many inside jokes from the trip that our friends back home are sick of listening to "see the feral chicken, goat, dog, cat, horse...."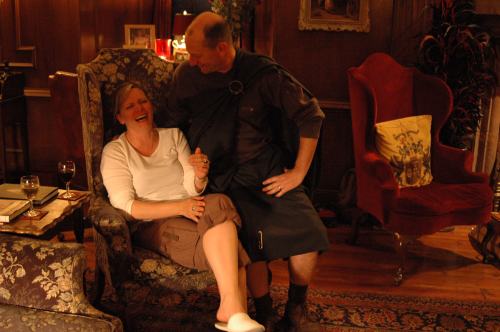 I've even started calling my dog Bru. It was an amazing tour with incredible people in a beautiful country. What more could you want?? Thanks again for giving Scott and I a trip we'll always remember. That won't be our last trip to Scotland! " Erin Coyle Moyers, The Grain Tour, May 2010
Read the full tour blog for this tour
Pictures. Left: Posse at Leoch, Top: Trying on the plaid, Bottom: Charmed!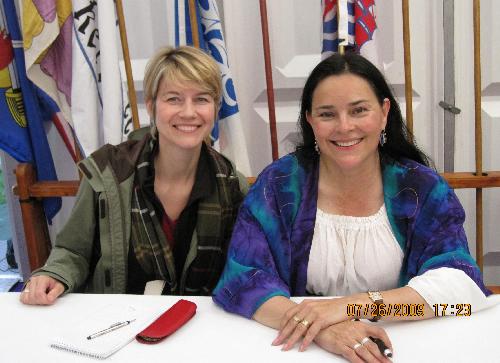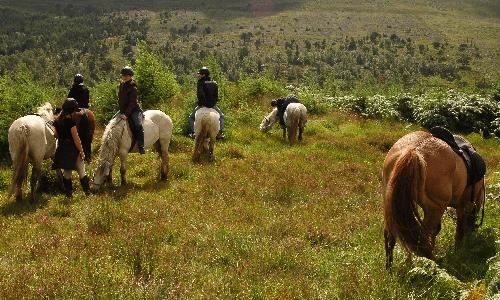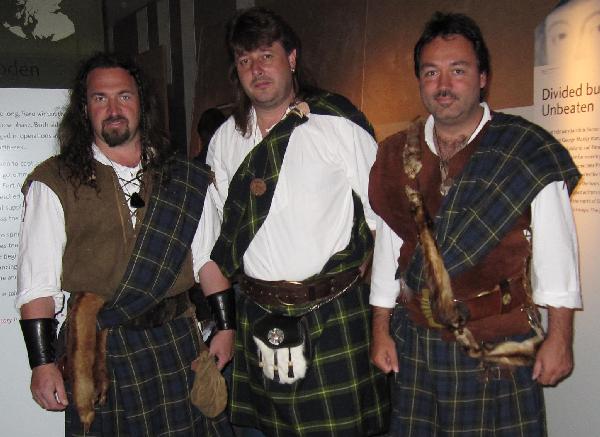 "Thank you again for such a wonderful time and tour. We thoroughly enjoyed it and I can't stop talking about it. Pictures unfortunately don't do it justice. It being the majestic mountains and incredible landscapes we saw. It is a feeling more so than anything else. I am sure I will be back and would be delighted to see you again. In the meantime I will spread the word about you (as I have already done) and hope we will stay in contact." Conny (in pic with Diana).
The July tour blog (new window).
Top left: Conny meets Diana, Top right: We go by horse, Bottom Left: Connie meets some Highlanders,
Here's our Facebook feed ↓
With posts during tours, guest comments etc
Just some mages from tours 2009 onwards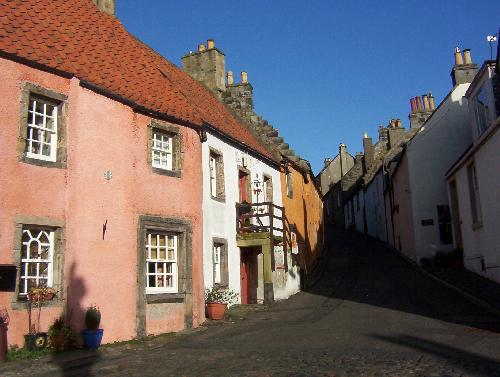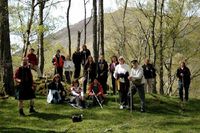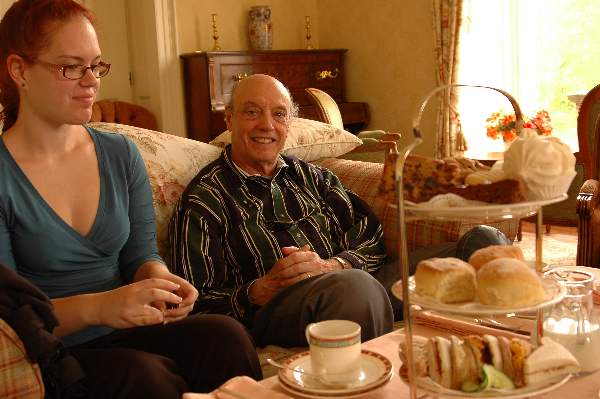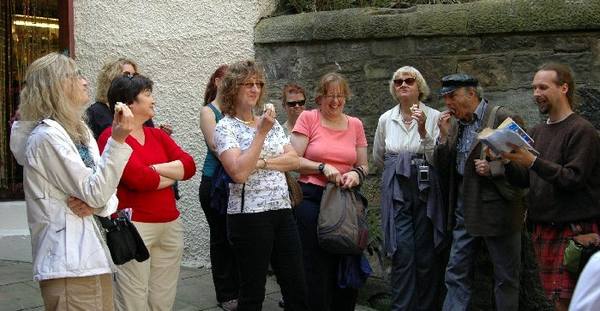 Pictures. Cranesmuir, hiking, afternoon tea, reading excerpts in the locations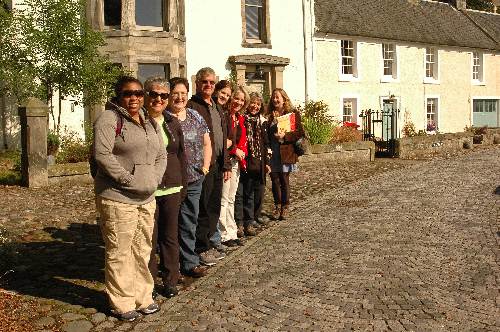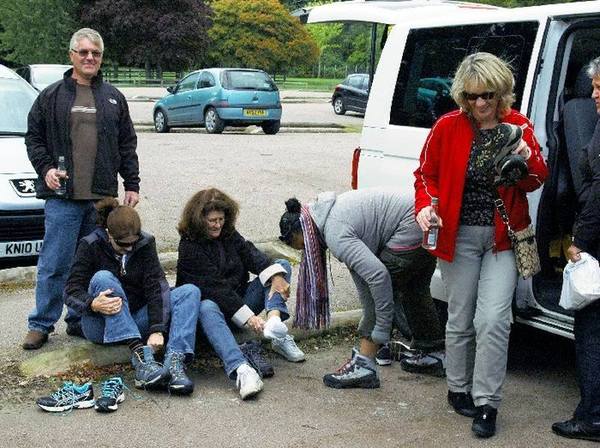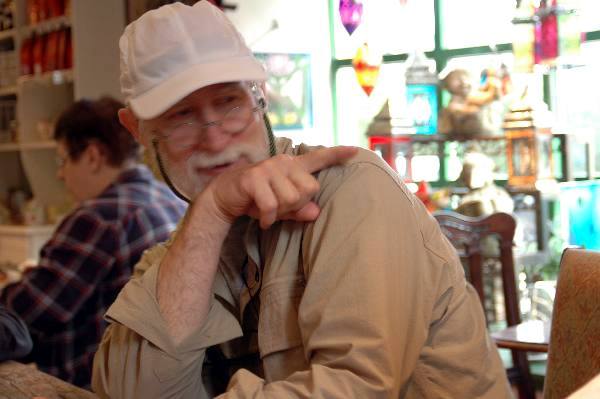 Pictures. Cruck-frame building, Cranesmuir, preparing to storm the castle, Ahh! the wits!
Our wee house - The Storyteller's Cottage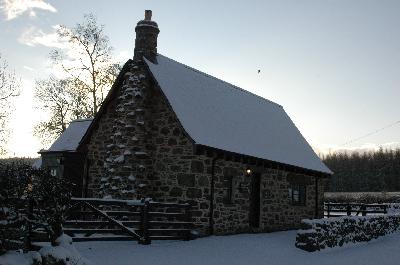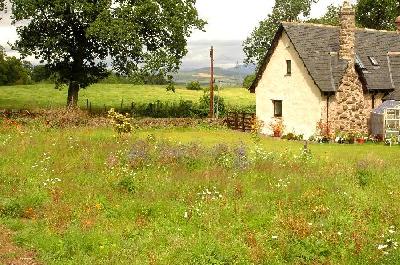 We live in (very) rural Scotland. Our wee house - The Storyteller's Cottage